Hello Friend,
Welcome to my e-newsletter, the Ready Room. As a retired Naval Aviator, the Ready Room is special to me because it's where fellow aviators meet to brief and debrief missions. This is my weekly briefing to you on my mission in Congress. Please follow me on Facebook , Twitter , Instagram  and YouTube for regular updates on how my team and I are working to serve you in Congress.
Countering China's Economic Espionage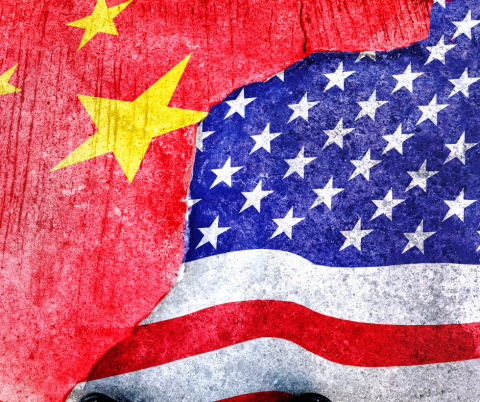 In 2018, the Trump administration created the Department of Justice China Initiative, sought to end Chinese theft of U.S. trade secrets and technology. Estimates predict that China's economic espionage costs our country up to $600 billion annually. Last week, the Biden administration inexplicably canceled this important project.
In response, I joined forces with Congressman Scott Fitzgerald (R-WI) to introduce the China Initiative Accountability Report Act.  This bill would direct the U.S. Attorney General to issue an annual report on the Department of Justice's (DOJ) activities related to countering Chinese national security threats. China deploys corporate espionage as a part of their strategy to achieve global supremacy at the expense of Americans. It is critical that the federal government acts to protect American ingenuity and economic prosperity.
---
Holding the Biden Administration Accountable for the Crisis at Our Southern Border
Franklin & House Republican colleagues at the southern border 
While the crisis at our southern border continues to escalate, one important tool that has helped is Title 42, a public health provision that allows border agents to immediately expel migrants attempting to cross into the U.S. due to the COVID-19 pandemic. It was put in place in March 2020 to keep COVID-19 from spreading into the country. It is a critical tool that has helped public health and border officials as they work to put an end to the ongoing crisis at our southern border.
The Biden administration recently announced plans to rescind Title 42, which will lead to a surge of illegal immigrants at our southern border at a time when our agents are already spread thin. More than 165,000 migrants were encountered attempting to illegally cross our southern border just last month. This is a 63% increase from the previous year. Rescinding Title 42 will only make this crisis worse. We must keep Title 42 in place as we work to reduce the strain on our border agents.
---
Weekly Survey Results
Last week, my office sent out an email survey asking for your thoughts on increased energy costs. 70% of respondents answered yes when asked if they or their family have struggled financially as a result of increased gas prices. When asked if they support policies that would increase American oil production, 83% of respondents said that they do.
Under the Trump administration, our country reached energy independence which led to lower prices. We can return to energy independence by implementing pro-energy policies and I will continue to look for opportunities to support legislation that does just that.
Be on the lookout for more opportunities to share your views in a future survey.
---
Constituent Corner  
Tamara from Lakeland was unable to file her taxes online due to a Social Security Administration (SSA) error. After several failed attempts to contact SSA, Tamara reached out to our Lakeland office for assistance. We helped her set up an appointment. If you need help with a federal agency, please call our Lakeland office at (863) 644-8215 or visit my website at franklin.house.gov .
---
Do you want updates on my work in Congress?
Follow me Facebook by clicking here  or on the image below. This is the best way to stay up to date on news from my office.
I'm honored to represent you in Congress. For more information on constituent services, current legislation and to sign up for my e-newsletter, please visit my website at franklin.house.gov . 
Best regards,
C. Scott Franklin
Member of Congress